Funny
Emails
We believe in a real God, who really cares and who has great plans for you. We'd love for you to come and visit us at our sister website Questions God. Com and see what we're all about here.
---
Christian Emails

You'll love these clean church jokes I found in my email. I'm sure they've been floating around the Internet for a while, but several were new to me.
A Birthday Celebration - Guest of Honor: Jesus Christ here
An Atheist in the Woods here
A Song "One Pair of Hands" (excellent) here
Andy Rooney says - "Pray if you want to" here
Cute and Funny - Finnegan the Squirrel here
Elvis - This is Beautiful - Turn up Speakers here
Faith we should Have as we go through the Storms of Life here
God's Post it Notes here
God Will Find You here
Great Story of God's Protection here
Health Check .... this is Beautiful here
I Believe here
Jesus Laughing - Awesome here
Mary had a Little Lamb here
One Door Closes (excellent) here
Thank You Lord here
Read Slowly here
Rescued here
Saying Grace in a Restaurant here
Shock on CBC here
So True here
The Cat here
The Cross in Our Bodies (excellent) here
To Those I Care About here
Two Horses here
Two Wolves, A Must Read here
Untimely Deaths here
Wonderful Words here
CHRISTIAN EMAILS


WITH WINDOWS MEDIA PLAYER

13 Year old Boy's Song about the World here

A Song "One Pair of Hands" (excellent) here


Cat and Deer here

How Great is Our God here

Old Barns and Old People here

Stethoscope here

The Seven Wonders of the Earth here

FUNNY EMAILS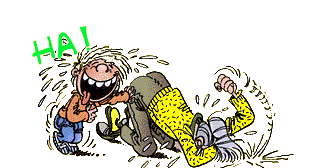 Finnegan this is so awesome here
Here is What Life Should Be All About ----FRIENDS here
How to Sleep in a Box here
This Fits You to an T here
Too good to miss here


EMAILS
With Power Point Viewer

Important to view these power point emails
Right Click on here
Click on Save File (or Save Target) on to desktop
Then left click to Open
Another Day right here (follow above instructions)
Jesus Asked right here (follow above instructions)
That's God right here (follow above instructions)
Wonders of Creation right here (follow above instructions)
Home All Library Resources Free Downloads
The scriptures are perfect, but men are fallible. I prayerfully check all of the material I put on my sites. However, I am quite capable of missing something or making a mistake. If you find anything at all on these pages that is questionable or find any links broken please contact us here.
Top
Copyright 2008. Bibles Net. Com. All Rights Reserved.